Monday, November 18, 2013
I'm having a #Sale on all items in my
Etsy Shop
. Plus if you purchase for $50 or more, shipping is on us with coupon code: FREESHIP050 (applicable only within Canada and to the USA).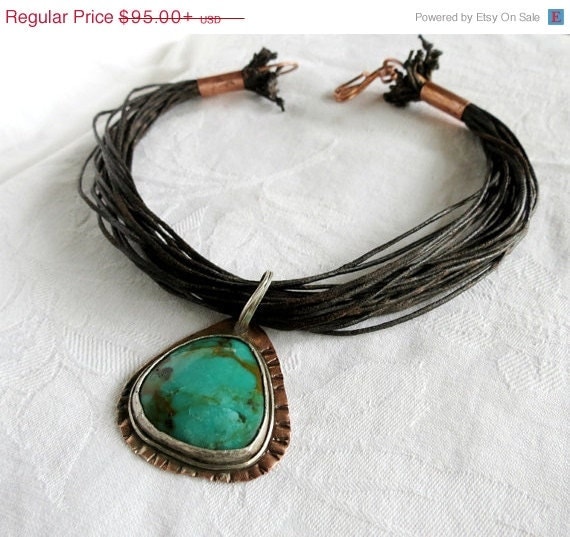 Wednesday, October 10, 2012
I'm having a sale where you can save 15% off entire store for 1 week only starting today, October 10, 2012. Take advantage of this great savings. Please use coupon code:
BAYSAVE15
for your savings of 15% on my entire store selection. We have all kinds of goodies and gifts for all tastes and styles. If you need
jewelry
, well look no more because we offer a very nice selection of unique jewelry pieces such as
ear cuffs in sterling silver
and
14k gold-filled
. We also have a unique design of an
Ethnic Earring
which is forged in .925 sterling silver - this is a unisex design. If you're looking for something a bit more feminine, we have that too. See our unique
wire wrapped pendants
in sterling silver or
14k gold-filled
with beautiful gemstones. If you want something different, we also have our great selection of
antique spoon rings
wich are a big hit. They make the greatest thumb rings and can also be unisex in most cases. If you're not looking for jewelry at all, well we have that too. You must check out our very unique collection of
recycled bottle glass picture frames
,
soap dishes
and
cheese tray platter
for hors-d'oeuvres and fruit. These are just some of the wonderful things you'll find in our
Etsy Store
. We are happy to combine shipping as always and most of all, if we overcharge you, we will gladly refund you via Paypal for any shipping overcharge over $1. What do you have to lose!! Check out our great products now by
clicking here
.
Posted by

Angelica
at 2:26 PM
No comments:


Saturday, May 12, 2012
I'm having a huge sale in my walk-in store in the Charlo/Eel River Area. Everything must go. All of my handmade jewelry, glass creations, cheeze trays, recycled wine bottle creations, spoon jewelry, bracelets,rings and more. I'm transitioning and making some major changes and therefore liquidating all of my older stock. I'm offering savings from 40-50%. Please be advsided that I will only be accepting cash for this sale. The sale hours are very limited: Friday, May 18th and Saturday, May 19th from 1-5pm; Friday, May 25th and Saturday, May 26th from 1-5pm; Friday, June 1st and Saturday, June 2nd from 1-5pm. Take advantage because such a large savings doesn't happen very much with out handmade creations!!
Tuesday, February 7, 2012
If you're looking for some copper finds with that handmade look to compliment your beading, you definitely want to look at these rustic, forged copper ear wires. They're perfect to compliment your beading projects.
Click here
for more info.
Wednesday, December 1, 2010
I had a great sale event for Black Friday and Cyber Monday. The great news is I've decided to extend the sale up to the December 15th. That's right, now you can take advantage of even more great products at a discounted price.
Save 10% off my ENTIRE Bayside Wire Designs store
.
FREE International Shipping
on all of my earrings and smaller jewelry pieces. Anything that'll fit in an bubble envelope, I will cover the shipping to anywhere in the world. And it doesn't stop there, it just keeps on getting better. I'm also offering you a coupon of 15% off your next purchase. What are you waiting for? Grab your coffee and let's go shopping now.
Click here to begin your shopping extravaganza!
Posted by

Angelica
at 9:29 PM
No comments:


Monday, November 29, 2010
What a beautiful morning! The sky reflected soft hues of pinks and reds as the sun slowly came up over the horizon. I'm feeling a better today. All is good and it's a perfect day to get some work done.
A client wants me to make a pair of earrings just like she saw in a magazine. The technique involves silver metalwork and I can't wait to finish them. It'll be something really different from what I ever made. I'll be posting pictures of my progress.
I'm always learning new jewelry making techniques and this project is the perfect introduction to silver metalwork. I've been doing some soldering, but needed to upgrade my tools. I did order a better system, but I'm waiting to setup a shop outside my house with a good ventilation system because soldering sterling silver is very toxic and can be hazardous to your health if it's not done properly.
I'm still offering a great
SALE
in my Etsy store. Everything is reduced, plus FREE Shipping on most of my items, plus you get a coupon with every purchase. This sale ends today at midnight (Atlantic Time).
Well, I have lots of work to do. I'll be back with updates of my work.